Coachella Week :: In 5 days everyone's favorite festival returns.  Coachella is much more than a concert in the desert.  It has become one of the most anticipated events of the year where Music, Fashion and Good Times are celebrated.  RandomIsThePlan is dedicated to Coachella this week.
-RandomIsThePlan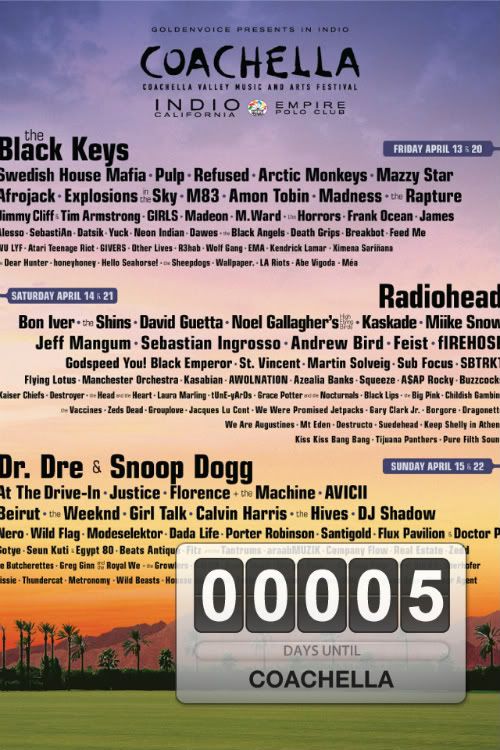 Posted on: Apr 8, 2012 at 11:13 PM
TAGS:
mdtepsic likes this
randomistheplan posted this
Life is good & I'm good at life.
RANDOM IS THE PLAN :: A living project that aspires to celebrate and share the best ingredients of life.
contact: RandomIsThePlan@gmail.com